Digital Audio Recording and Music Production
Digital Audio Recording & Music Production is as much a passion as it is a mastery of tools and technology. When your serious about your sound, you can trust the production staff at Kid in the Background to properly capture your work using top of the line tools to create industry level recordings.
We record tracks ALL THE TIME! Here's a couple we're really proud of… have a listen 🙂
With our 108 sq ft isolation booth, and our 300 sq ft soundstage at your disposal – we can help you get the biggest sound your choir can produce, or tightly squeezed pop-vocals and voice-over for TV & Radio.
Our experienced staff has a collective 25 years experience in Digital Audio Recording and Music Production, and have worked alongside some of the biggest names in the industry in recording studios all over the United States. In addition to experience, working with KID IN THE BACKGROUND Inc gives you access to our arsenal of drum kits, classic guitar amps, 3 Zigma condenser mics, Focusrite & ART Mic Pre's / Compressors, Hear Back monitoring system, and state of the art JBL reference monitors.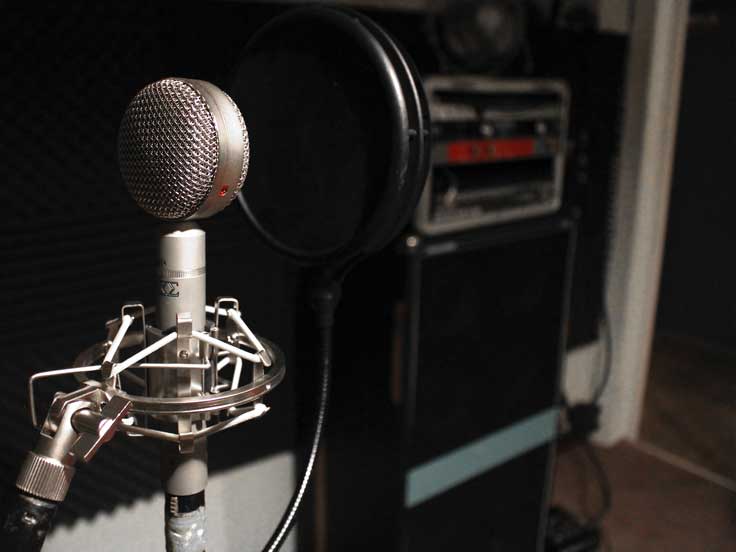 Ready to Record your Tracks @KITBmedia?